About Us
Experts in breastfeeding care with a proven track record of patient success
We are a team of dedicated and passionate professionals, an International Board Certified Lactation Consultants (IBCLC), proudly spreading the word about IBCLC as a Gold Standard in breastfeeding and lactation support. It took us several years of intense studying and practicing as volunteers with breastfeeding families to overcome their problems, culminating in challenging exam to become an IBCLC.
Let me explain why we cherish our credentials so much. It is not awarded for life: every five years one must re-certify by a special (and pricey!) certification process, and every ten years one must complete the extensive exam over again. Bigger portion of candidates fail the exam and even more people cannot even qualify to the current requirements to be a recognized health professional in this field of practice. One needs to have at least 14 health care related subjects studied at the college. The next big challenge is to acquire required hours of practical work with breastfeeding families: from 300 to 1000 hours depending on one's chosen pathway. In other words, this is not an easy task. I'm sure that every IBCLC who went all this way and got their credential will remember the day when after few months of waiting (if you sat the exam in October, the results are mailed in December!) they got the big envelope in their mail with the certificate and their card!!! I was jumping to the ceiling and could not believe my own eyes!!! By the way, you can (and should) check the credential of the person you are going to entrust your breastfeeding/chest feeding to. The International Board of Lactation Consultant Examiners (IBLCE) was founded in 1985 with a loan from La Leche League International as start-up funding. IBLCE's founding was in response to the need for standards in the emerging profession of lactation consulting. This new profession had arisen during the 1970's and 80's in response to the need and request from mothers for specialized breastfeeding care. Today, the IBLCE Board comprises professionals from all over the world, representing approximately 31,000 IBCLCs in 110 countries. It has a public registry you can use for the verification. Our team currently consists of Sofya Brainin, IBLCE # L-17909, and Oksana Laurinaviciene, IBLCE # L-59377.
And you start your new career as a Lactation Consultant, visiting the families and helping them to overcome their breastfeeding problems. The more you work, the more you get complicated cases, the more you realize you need constantly learning something new theoretically and practically. And then you start specializing in some particular areas. Due to the work in the NICU and being mom of premies herself, my colleague Sofya became very qualified in breastfeeding premature babies, including premature twins and triplets. My own story began from my first baby, who showed me that the fact that I'm mammal and all mammals are supposed to know how to feed their babies with their own milk instinctively, was not the imperative true. I had to learn in a very hard way how to solve almost all possible breastfeeding problems on my way to achieving my own breastfeeding goals. I was lucky I've got help from the IBCLC and it was such a huge relief and level of support, that I've decided to become IBCLC myself. Due to my very complicated case of blocked duct and mastitis (honestly, I was sure I'm not going to make it, having extremely high fever and insane pain in the breast), I've realized how proper and gentle breast massage technique can help and save you from losing it. It took me few intensive courses and workshops and few year of practice to become a certified leader market in elimination blocked ducts, severe engorgement and even mastitis using Therapeutic Breast Massage in Lactation. Since this is very often the case of a painful and incorrect latch, we are passionate about bring it back to a good one! We are the team, who is referring patients to each other, who is having intensive consultations about difficult cases asking for insights and advices, referring only to highly trusted and personally vetted providers. We believe in collaboration, not competition, that's why we've chosen brand name "Lactation Clinic" and not our personal names to go under, because we believe in a teamwork and a gold standard of practice delivered to each family who needs breastfeeding/chest feeding and lactation support.
By contacting us you will receive the highest level of professional lactation support, non-judgemental approach and lots of our personal time dedicated only to you so you could achieve your personal breastfeeding/chest feeding goals at your own terms and pace.
We offer remote consultations by appointment only.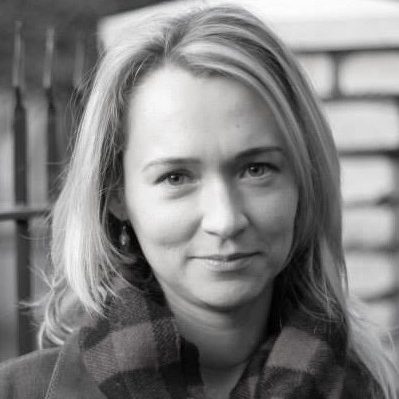 Oksana Laurinaviciene
Lactation Consultant, IBCLC, RLC, MSc
International Board Certified Lactation Consultant (IBCLC) & Registered Lactation Consultant since 2014, certified market leader in eliminating pain and milk stasis caused by blocked ducts & engorgements using special gentle breast massage technique, mother of two successfully breastfed children. Specializing in exclusive pumping and in achieving a perfect latch when nipples are extremely sore or baby refuses to latch. Currently sharing professional consulting time between two hospitals in downtown Toronto and virtually in all of Ontario.
Sofya Brainin
Lactation Consultant, IBCLC, RN, BsN, Psychotherapist
International Board Certified Lactation Consultant (IBCLC) & Registered Lactation Consultant since 2011, mother of two successfully breastfed children. Experienced Registered Nurse working as Lactation Consultant in NICU and hospital Breastfeeding Clinic. Specializing in breastfeeding premature babies, including premature twins and triplets. Providing all types psychotherapy support. Specializing in perinatal and postpartum anxiety and depression. For in-home visits serving Toronto Downtown, Midtown, North York, Thornhill, Thornhill Woods and Richmond Hill areas.
Contact Us
Please reach out for a private breastfeeding consultation or ask questions below. You can also reach us using LIVE CHAT function at the bottom of the screen. We're available daily from 9:00 AM to 8:00 PM.